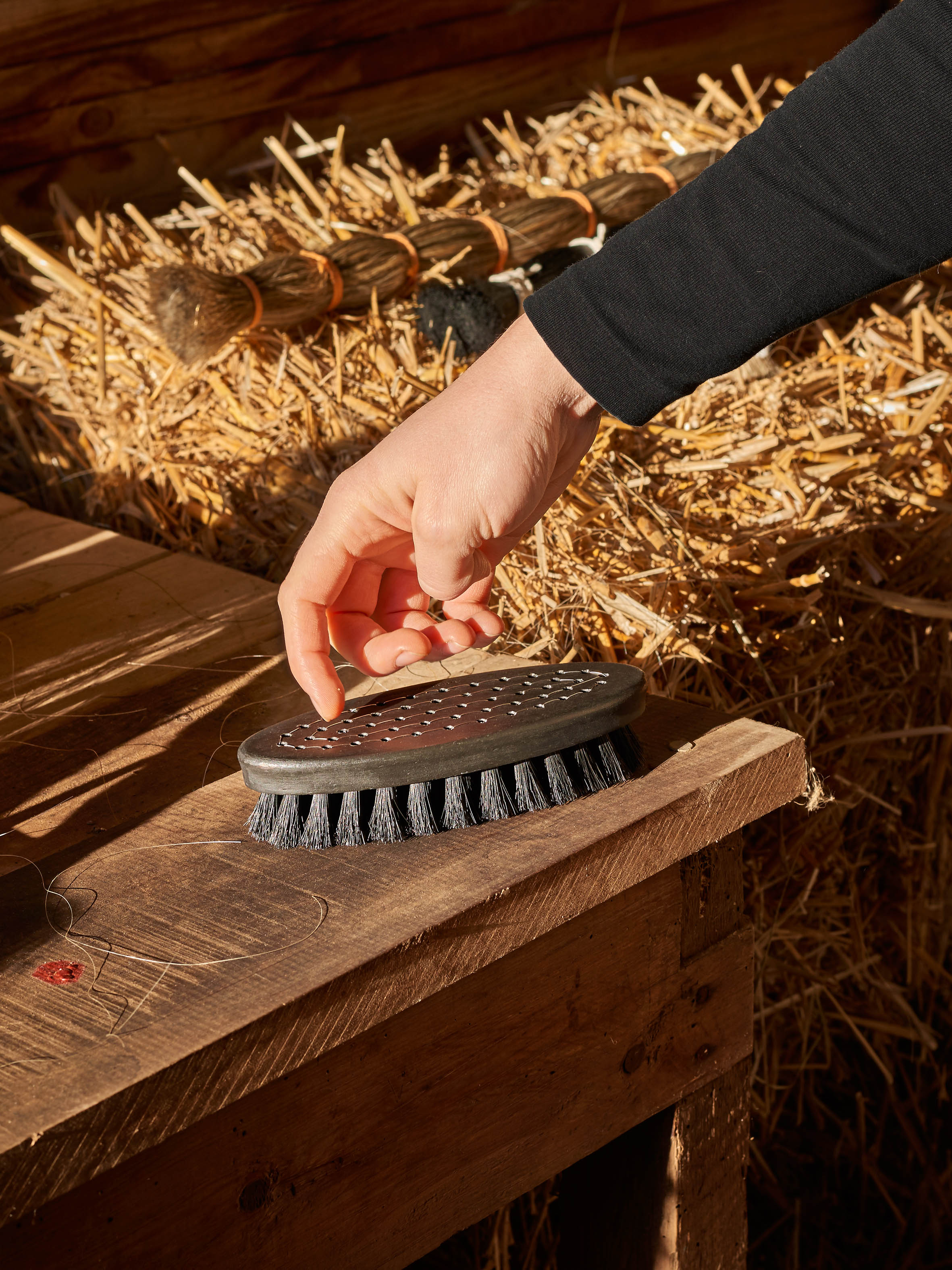 Terms and conditions
The following terms and conditions are valid between you and
Broustoù / Anne Texier
CVR nr. 38213008
and apply to all use of and orders placed on www.broustou.com.
Please note that Broustoù does not guarantee that all products presented on the website are in stock or are available for purchase. Broustoù preserves its right to stop selling a product.
Orders can only be placed by persons that are 18 years or older.
Broustoù reserves the right to revise the terms and conditions at any time.
Each purchase is subject to the terms and conditions in the version applicable at the date of submitting the order. Please inform yourself about the applying version of terms and conditions before submitting your order. Please note that the terms and conditions valid for your order is always the terms and conditions that you have read and accepted before you have placed your order and not a later version.
1— Placing orders
By using the website and/or placing an order on www.broustou.com you confirm that you have read these terms and conditions, and that you accept them. Please make sure that you have read and understood the terms and conditions before you place an order.
Please note that products in your shopping bag are not reserved and may be purchased by other customers until you have placed the order at checkout and received the order confirmation email.
2— Prices
All the prices are indicated in danish krone and all taxes included.
The prices applied are those shown on the site at the time of ordering.
3— Availability
All items are subject to availability as stipulated on www.broustou.com.
4— Colors
Color variations are due to our artisanal process of tinting wood. Slight variances may occur between brushes as each brush head is cut in a different part of the wood and horsehair is not sorted by color. The color named in the description is an indication only.
5— Delivery
Broustoù is working with a limited stock and every piece is unique.
You will receive a confirmation email after your order has been placed, notifying you of the scheduled ship date for your purchase.
Danish deliveries are carried out by DAO.
Worldwide deliveries are carried out by PostNord.
The user have the possibility to track the parcel on the website of DAO or PostNord with the tracking number communicated in the email that informs the user of the order dispatch.
In case of delay, Broustoù responsibility cannot be engaged and this for any reason whatsoever. Therefore, no claim for compensation of any nature whatsoever can be claimed by the user to Broustoù.
6— Payment
Orders are placed on www.broustou.com and the payment is processed with
Stripe
and is subject to its
privacy policy
.
7— Right of withdrawal with compensation
The client has a lead-time of seven days starting with reception date to return the product(s) he has ordered.
If the last day of the lead-time is a Saturday, a Sunday, or a Holiday, the lead-time is reported to the following business day.
Beyond this, Broustoù reserves the right to refuse the return or the refund. All enquiries must be sent to
bonjour@broustou.com
.
8— Cancellation, exchange and return
Tickets for a workshop can be refunded up to 10 days before the date.
The ticket can be exchanged for another date up to 10 days before the initial date. In this case, please send an email to the following address: info@broustou.com to find out about available spots on other dates.
For made-to-order products (stated in the description on the product page), we can't provide any exchange or refund.
For limited editions (stated in the description on the product page), we can't provide any exchange, as we work with a very limited stock but the product can be refunded if it is returned in its original condition, unused and in its original packaging.
The product(s) shall be returned in his original wrapping at the following address:
Broustoù
Blågårdsgade 20, 5th
2200 Copenhagen
Denmark
Please feel free to ask any questions prior to ordering to avoid confusion about your item, we will offer personal assistance to any customer. Contact us at
i
nfo@broustou.com
9— Customs, duties and taxes
All international orders are shipped delivery duties unpaid (DDU).
For international orders, a customs duty will be charged to you depending upon the country in which you reside. Broustoù is not responsible for payment of this duty.
If you decide to refuse your shipment, you are responsible for the original shipping charges, any duties, taxes and/or customs charges that are incurred (on both the original and return shipments), and the cost of returning the package.
This amount will be subtracted from your merchandise refund.
Please check with your local customs office to determine what these additional costs will be prior to purchase.
10— Data protection
By visiting the site
broustou.com
, you may be asked to give your personal information. This data are only used for internal purposes and to answer your request. Under no circumstances these data will be released or sold to anyone.
Regarding the law, you have the right to access, modify, rectify and delete any data concerning you. Users may exercise this right at any time by contacting
bonjour@broustou.com
or by writting to : Broustoù, Blågårdsgade 20,5th., 2200 Copenhagen, Denmark.
11— Copyrights notices
All content on this website may not be modified, copied, reproduced, republished, uploaded, posted, transmited or distributed in any way, any content, in whole or in part. Any violation of these clauses may be the subject of appropriate legal action, in particular for counterfeiting.
All rights are reserved.
www.broustou.com